Trust us with your Commercial Roofing project
If you need a Commercial Roofing contractor look no further! Mike and Brother Construction has been providing the Nashville area with quality work for years. Our Roofing installers take pride in providing our customers with only the best installation service and techniques available. We are dedicated to completing each job efficiently and effectively. Customer satisfaction is always our #1 priority. Our team of professionals use only the best products, cutting edge technologies, and innovative techniques for all of our Commercial Roofing projects. When you choose Mike and Brother Construction you can rest assured that your Roofing needs will be taken care of by our highly trained and experienced professionals.
Upgrade Your Property With A New Roof!
When you decide to repair or replace your Commercial Roof we can help you make a successful installation plan. We know that each job we take on is unique and our knowledgeable staff will gladly assist you in choosing the perfect materials for your building. We take care of everything from preparing the job site for installation to installing your brand new roof system. We are sure to do a thorough site clean-up after the job, leaving your property clean and tidy.
WE FEATURE AND INSTALL PRODUCTS
FROM THESE WELL - KNOWN MANUFACTURERS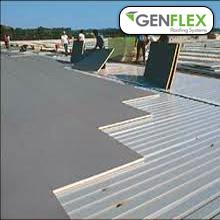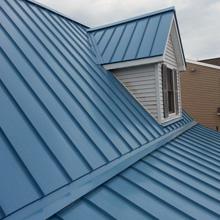 Go Back